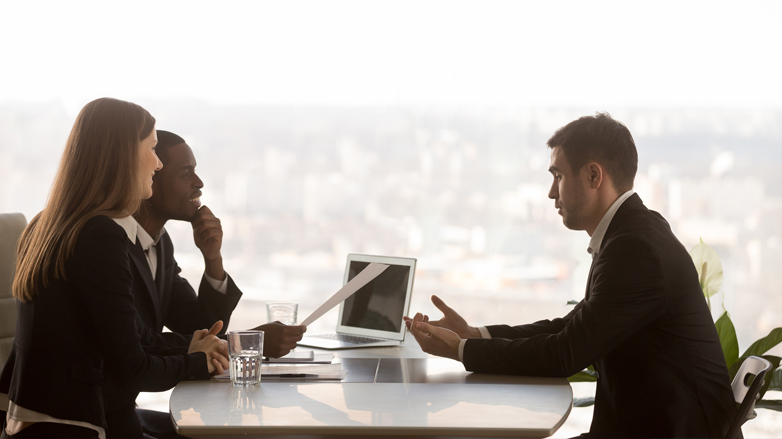 28 Apr

Are you really ready for that interview?

You've landed the interview. As the date approaches, you review your CV once again and think how you will talk through your experience. But are you really prepared for everything that might come up and confident that you are selling yourself effectively?

At MBS, we coach the candidates we work with to prepare them for interviews, and in our experience there are five key things you need to do to maximise your chances of being offered the role.

1. Know your audience and market
Do your homework. Who are you meeting? What are their backgrounds? Who are their clients? What do they actually do? Draw on any similarities between their experiences and yours to really connect with them. Your goal is to show you will be a personal as well as a professional fit. Try turning the entire process around and prepare for an interview from the interviewer's perspective. You also need to demonstrate your knowledge of the market – the key players, market trends, headline deals. Demonstrate that you are interested in the business of law and the firm's strategy and market offering.
2. The two-exhibit showcase
Prepare (and rehearse) two projects that highlight your technical expertise. Know these examples inside out and down to the fine detail to demonstrate the depth of your knowledge. This demonstrates that you are passionate about your work and that you take your job seriously. Knowing you have these prepared also makes you feel more confident and relaxed. Remember that every item listed on your CV is fair game, so be confident about whatever you have on there and what your role was!
3. Sell yourself without being arrogant
Use quotes from clients, partners and colleagues to highlight your skills and provide third party credibility and evidence. Only use what people have said about you professionally, or what has been said about you in appraisals and performance reviews.
4. Be ready for the technical bits
Your technical knowhow is critical to your performance in a role. Employers want to be sure that your knowledge is current, shows breadth and depth and has a real-world application. Can't answer a specific technical question? Don't worry, it happens. Use something similar from your prepared showcase as a bridge to demonstrate the expertise and knowledge you have and to get you back in your comfort zone. The key is how you handle yourself at this moment and demonstrate what your approach would be in a situation if something comes up you aren't 100% confident on.
5. Understand how to talk about your strengths (and weaknesses)
Prepare five key strengths which you can demonstrate with real examples that are relevant to the role. Add credibility by demonstrating how you used your strengths to win work, or to gain a client or a colleague's trust and confidence. Further emphasise your strengths with examples of what a supervisor or client said about you.
As for that inevitable question about your weaknesses…be prepared by choosing a real, honest example (not one that might prevent you from succeeding in the role!) Talk about how you are working to overcome it – e.g. using it as motivation to learn a new skill or grow professionally.
Prepare an example of a time when you asked someone for help in an area that you've identified as a weakness. This gives the interviewer a clear picture of how you'll work with the team to balance out that weakness.
At MBS we are here to help you at every stage of the recruitment process. We have been making sure candidates are interview–ready for many years and can help you gain the competitive edge to ensure you win he role. Get in touch with our consultants to tap into our career guidance.
#legalrecruitment #legalcareers #legalrecruiter #mbs