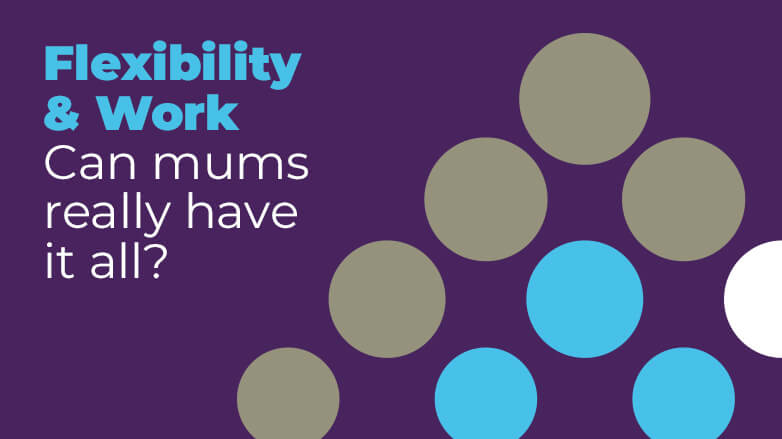 25 Sep

Flexibility and Work
Can Mums Really Have It All?
Have you been thinking about returning to work?

Is your maternity leave almost over or are the kids getting to the age where full time school is just around the corner? You've decided it's time to get back into the workforce once again or even for the first time in your career.

The decision to return to work doesn't have to be stressful. There are workplaces ready to welcome you and discuss flexible working arrangements which can be very exciting!
From one mum to another, here are some pros to returning to work:
Flexibility: part-time and flexible working arrangements can offer the opportunity to balance your professional career and responsibilities at home.
Career continuity: whether you return to work in your previous role, or begin in a new organisation or professional path altogether, flexible working hours offer consistent career development, improving your future career growth opportunities.
Satisfaction: being around adults and having the opportunity to socialise with colleagues and be part of work events and projects will be exciting. Some mums may also feel motivated to be financially independent. Having a steady stream of income will provide a sense of achievement and the ability to plan for the future!
When having the conversation with your manager, remember that doing what's best for you and your family is important and realising that with forward planning and an open dialogue of expectations with the team, you can have the best of both worlds.
Are you ready to take the step into a flexible working routine?
Contact the team at MBS to discuss your return to work options.